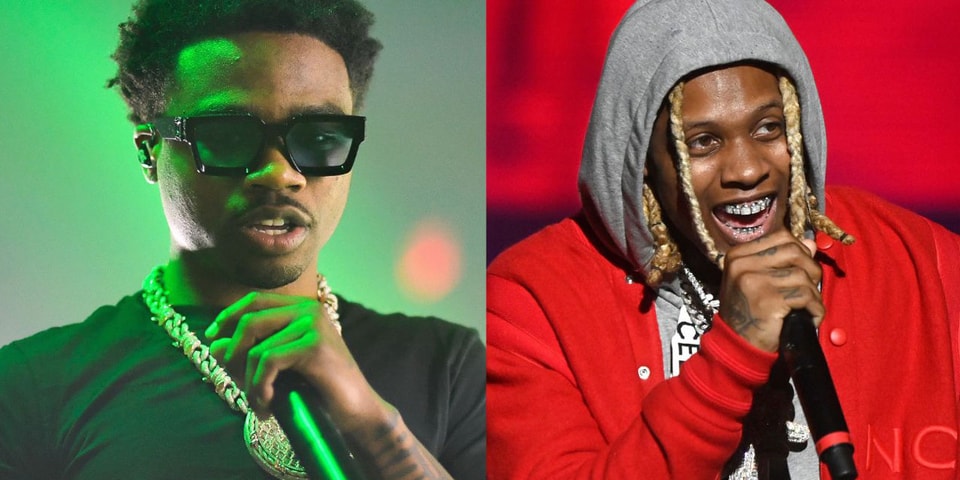 Watch Roddy Ricch x Lil Durk's "Twin" Music Video
Roddy Rich shared a new music video for his Lil Durk collaboration, "Twin". The track comes from Ricch's new album, Feeding the streets IIIwhich dropped just at the beginning of the month.
In the visual, the two rappers shop at a designer streetwear boutique while knocking down bars. After letting off some steam from some retail therapy, they hit the streets, driving through the night side by side in matching cars.
"Call Durkio, I need an evil twin in that female dog / 20s, 50s, hundreds, I barely see a few dozen in that female dog," Ricch raps. "All it takes, all I know / Front row, fashion show / Balenciaga, Parisian style."
Durk joins in on the chorus, proclaiming Ricch as his twin, "Ayy, twin, that's my twin / GLE, matching Benz."
On tour with Post MaloneRicch appeared on Apple Music 1 with Zane Lowe to talk about making his latest album.
"I feel like having fun was the main thing we wanted to do with this album," the rapper said. "At this point, we're not worried about…I just feel like I didn't want to worry too much about outside things, you know what I mean?" Just period. I didn't want to worry about anything outside of the studio.
Watch the music video for "Twin" by Roddy Ricch and Lil Durk.
In other music news, by Eminem 8 miles the soundtrack went 6x platinum.