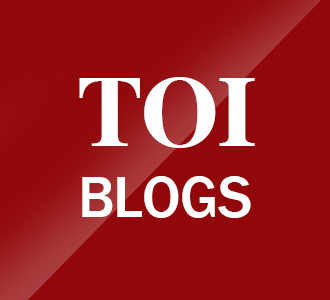 Tips to Get Your Kids to Love Music Education and Learn an Instrument
Nowadays, many parents want their children to participate in extracurricular activities and music is one such activity that children would like to learn and have fun. The sonic curiosity and sheer thrill of being able to play an instrument, being inspired by your favorite artist/band/movie/TV show, having a penchant for music, a keen interest in creating music; or being able to sing or play a favorite song for friends are some of the reasons children love learning music.
As a parent, get involved in the arts/music and the process of learning music as an enthusiast –
There is no fixed age for learning music. You can learn music anytime and I would personally suggest that parents sit down with their children when practicing music at home. Kids love it when they teach their parents something and they could really ask their kids to teach them every tune/range/song or whatever they learn in class. It becomes a fantastic family bonding activity and the practice session ends up being much more productive for both the child and the parent to understand how instrument inclined their child is.
Introduce music into the home through various daily activities-
It's your spouse's birthday. Do you have a playlist of his favorite songs? If not, create one and play the whole setlist when you sit down for a family dinner or a small party you've thrown. You can share artist/song names as your spouse's reaction changes and when your kids grow up a bit they will surely end up learning one of your favorite songs and playing it to you on your birthday or of your birthday. It is the best gift you can receive. Creating a picnic playlist for the drive to the location is another fun way to get them listening to music.
Watch musical movies with your kids and have them learn their favorite Disney songs.
Musical films have a fantastic and instant impact on children. Having them watch such musical movies not only wraps the brain around the catchy melodic hooks, but also stimulates their imagination unconsciously. At present, many anime movies and cartoon movies have excellent background music and music. Musical movies such as Sound of Music, Alladin, Lion King, Frozen, Coco, August Rush, etc. are a great introduction to Disney musicals. Many competition juries (Trinity College London) have understood the popularity and musical offerings of these songs and pieces and have worked their way through the exam module at different levels. Learning the melodies and sequences of these tunes makes a child much more confident and, more importantly, the fun factor of playing these tunes in front of friends and family comes naturally to them.
As a kid, I remember watching TAAL with my family in movie theaters. I still remember how those big drum sounds, different rhythm patterns and wind instrument melodies caught my attention. I haven't seen this movie in 20 years, but I still remember all the catchy hooks and can identify the songs in 2-3 seconds. This is the power of music on the subconscious.
Hire a music coach/teacher to create fun and interactive lesson modules in the easiest and most memorable way.
Hiring a music teacher is like having your child tutored. Children are curious and we need to add fuel to the fire in the most productive, elaborate and constructive way. Find someone who can do this by making every lesson a fun experience, having reward-based games/performances every month, and showing kids a ladder to climb to keep them focused on weekly activities and daily practice . A mentor will always understand the musical needs and aspirations of their students and will ensure to make the teaching methods/modules much more robust and flexible without losing sight of the end goal.
Create MUSIC GAMES for kids and family reward systems
Music-based games could be anything. You think of an idea and try to see how and where the music fits into it. The most common game we played during the day was musical chairs.
We didn't learn anything from it, to be honest, but we knew we had to grab a chair when the music stopped. You can create a special playlist for kids, mostly their favorites, and ask them to tag the song title and artist or movie. You can have a list of 10-12 songs and whoever does the best wins something.
The other fun game for all age groups could be a coupon-based game where you fix the names of popular artists on each coupon, shuffle it, and have them pick up the coupons one by one. Name a song within 5 seconds and you move on to the next round. Do not discard the token. Let someone else get the same artist and see if they know another song title. Otherwise, you make them hear and present them with a new song. It's a fantastic way to introduce children to new music.
The last one might be a little tricky, but it's a great family activity and game. Learn and identify different musical instruments from around the world. It can be a stringed instrument, a wind or keys, etc. Being able to identify instruments by sound is a skill that requires a lot of concentration. Once you think you and your kids/kids have learned about 5 new instruments in each category, maybe you could take it a step further and teach and find out where it came from. A very interesting presentation that your child could make during an exhibition or a school project.
Encourage children to participate in local talent contests
We've all experienced fear, especially when it comes to being in front of a crowd and performing or showing off our skills. This fear sets in when a child is not sufficiently exposed to such activity. Who doesn't want their child to be a public speaker or an influencer? To make them so confident, your first step will be to encourage them to perform on stage. It could be anywhere. Annual school day, inter-school music competition, performances in your company at Christmas or New Year's Eve, and many more. The process of repeating many times and being a good team player and team leader results in great personality development and boosts their overall confidence. Once they enjoy the process of showcasing their talent publicly, the sky is the limit.
Instill a trait of constant learning and a thirst for exploring new skills to help your children explore their own hidden potential…
There is so much to learn and so much more to share. Continuously learning music and scaling it is like sharpening all your tools and constantly creating ideas that will keep your kids one step ahead. Learning music and musical pieces thoroughly means paying attention to detail. Understanding and being able to identify and demonstrate each layer or idea is like mastering something in its depth. It's a personal trait that makes your kids a little more self-aware and gives them the freedom to think and improvise on the spot and be efficient with their delivery. It applies everywhere and helps your kids dig deeper and see what interests them the most and how much they are willing to put in their work and creativity to get the most out of it.
END OF ARTICLE