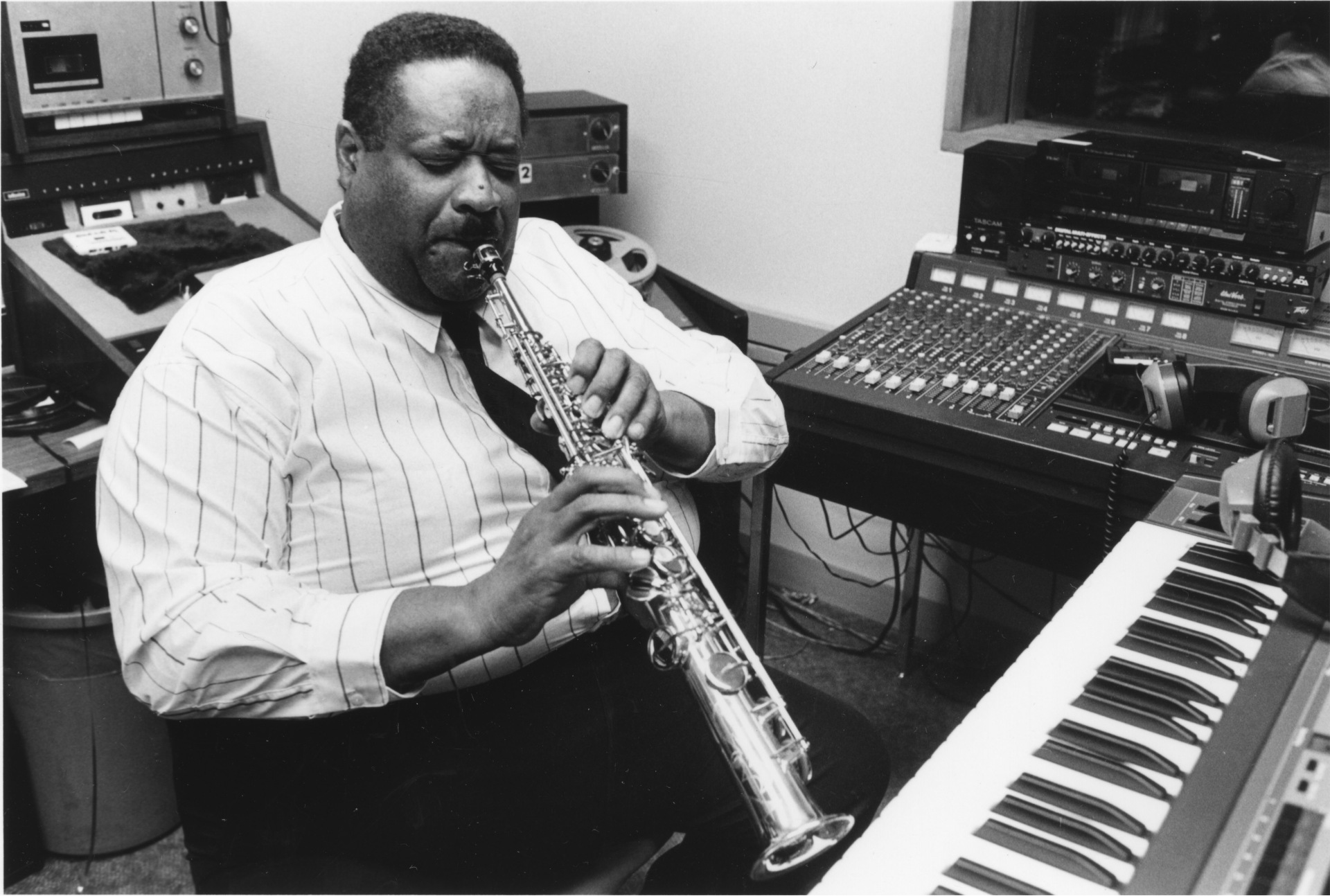 The man who inspired: Morris J. Lawrence
[ad_1]
by WILLOW SYMONDS
Donor
Many of the WCC buildings are named after one person, a leader in the field, and the Morris Lawrence Building at the southeast end of the campus is one of them. Morris J. Lawrence, Jr. (1940-1993) was a jazz orchestra teacher at the WCC for many decades. In 1994, students lobbied for a building to be dedicated to the then recently deceased teacher. The Washtenaw Community College board has approved, and in 2021 the building is ready for a major renovation (see related article).
"Dr. Morris J. Lawrence is the reason I became an instructor at Washtenaw Community College," musician and alumnus John E. Lawrence, no parent, told The Voice. "When Morris taught me music , he taught me about life simultaneously – they were one in the two, not separate entities. Morris Lawrence instilled in me a work ethic that makes me go way beyond what the average person will do. succeed in my endeavors.
Morris Lawrence began his musical career in his hometown of New Orleans, Louisiana. At St. Augustine High School he began to compose his own music and was the Principal Clarinetist while serving as Orchestra President of Symphonic Bands and Marching Bands. He then studied instrumental music at Xavier University in Louisiana, where he met his wife, Darrilyn, an elementary school teacher. Lawrence graduated with a BA in Instrumental Music Education in 1961 before moving to Ann Arbor. From the early 1960s he taught harmony at St. Thomas High School.
Lawrence was the director of music in 1968 while studying for his doctorate at the University of Michigan. In 1969 he began teaching at Washtenaw Community College while working in St. Thomas. He had written 40 orchestral compositions, 64 dance orchestral pieces and four string quartets before he was 30 years old.
"My fondest memory of Dr. Morris Lawrence is sitting in his office before the COE Jazz Orchestra class and watching him compose music," recalls John E. Lawrence. "Most people sit at the piano or whatever instrument they choose when composing, Morris Lawrence does not. He would sit at his desk with music paper and a felt-tip pen, and he would write musical notes for each instrument in the orchestra: trombones, trumpet section, flutes, piano, and guitar, and battery. I asked him how he could have done this without an instrument. He replied, "I have a symphony orchestra in my head, and these cats are bad; they don't know how to play anything, and that's why I put it on the staff paper. Then he asked me to make copies of the music and distribute it to the class. When the jazz orchestra played what he wrote, […] I realized I had just witnessed a musical genius at work.
Thanks to Morris Lawrence, the WCC Jazz Orchestra has performed in many venues across the country, including the St. Aquinas Festival in Grand Rapids and the Notre Dame Jazz Festival, the only visiting community college. The orchestra also performed at the Governor State National Junior College Jazz Festival in Chicago, winning first place in 1975. They went on to perform music at Carnegie Hall in New York and even performed for former President Ronald Reagan at his visit to Detroit in 1986. Lawrence has dedicated his life to composing and performing music, and many of his other interests are tied to this as well.
Lawrence was a "very special, very magical person," said local jazz musician Ron Brooks after Lawrence's death on December 30, 1993.
Lawrence made a remarkable impact not only on the people he was close to – his wife Darrilyn, his mother Rosetta, his four children and two grandchildren – but also his students. He accepted students without hearing and encouraged them to practice, understand their music, and work hard.
Lawrence was committed to the idea of ​​a community college, then WCC president Gunder Myran told Ann Arbor News after the instructor's death. "He liked to see things grow.
"I feel very fortunate to have known Dr. Morris Lawrence and to see him work," says John E. Lawrence of his teacher, mentor and friend. "Morris believed in me when I didn't believe in myself. […] I would like to think I was the special person in his life […], but the reality is that he made everyone he came in contact with feel the same way. I still have people coming to me today to tell me how important Dr. Morris J. Lawrence was in their lives and how he changed their lives.
John E. Lawrence followed in his mentor's footsteps, teaching at WCC for over 30 years before retiring in 2015.
"Every once in a while in this world, if you're lucky, you meet someone who will do something or say something that will change your life. Dr. Morris J. Lawrence was that person for me.
John E. Lawrence
comments
comments
[ad_2]