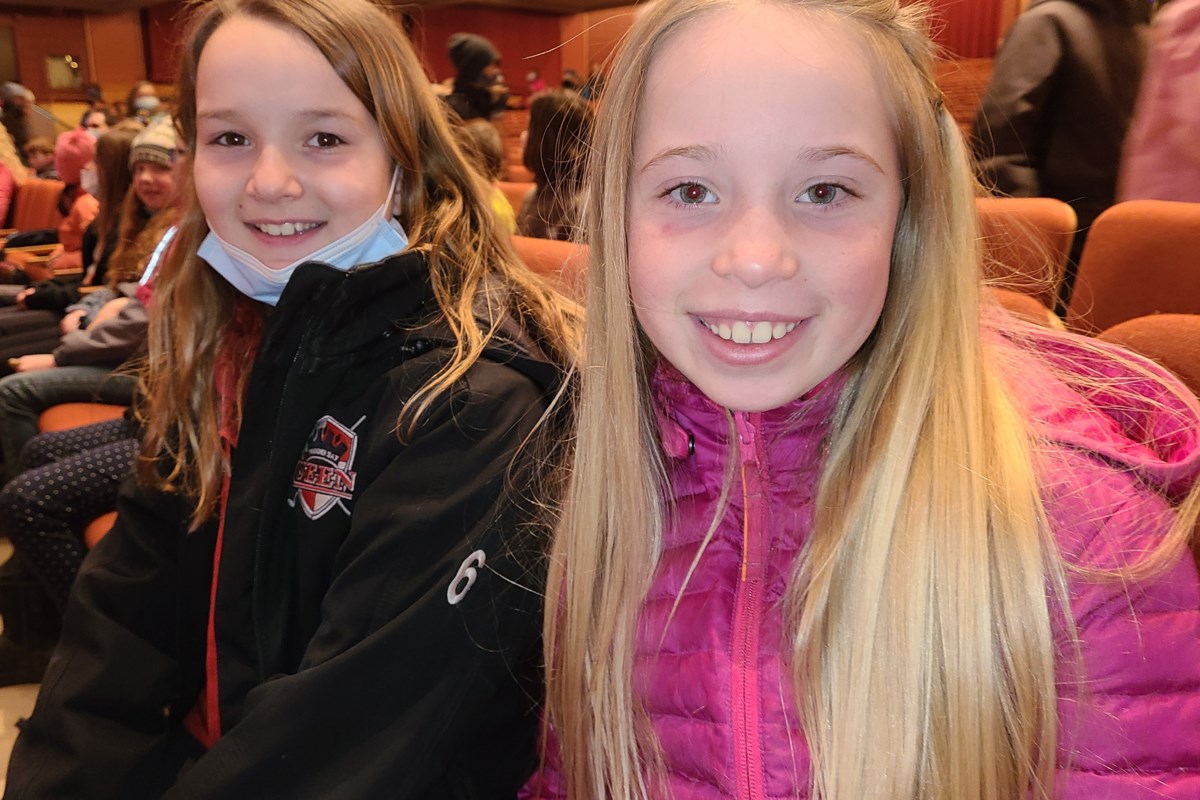 Students attend concerts by the Thunder Bay Symphony Orchestra
Students from Lakehead Public School descended on the Thunder Bay Community Auditorium to hear the Thunder Bay Symphony Orchestra.
PRESS RELEASE
LAKEHEAD PUBLIC SCHOOLS
******************************
THUNDER BAY — Students in grades 4 through 6 experienced the sounds of the Thunder Bay Symphony Orchestra during special field trips to the Thunder Bay Community Auditorium for the first Carnegie Hall Link Up concerts since more than two years.
This year's Carnegie Hall Link Up performances were themed around The Orchestra Swings and borrowed the essence of the big band jazz era of the 1930s and 1940s. Members of the local jazz group, the Martin Blanchet Jazz Quintet, performed on stage with the Thunder Bay Symphony Orchestra and played together unique instruments such as oboes, wooden congas and the French horn, as well as more familiar instruments such as fiddles, drums and the piano .
In recent years, Carnegie Hall Link Up concerts for middle school students have encouraged audience participation with the use of small instruments such as the recorder. This year's event, however, engaged young spectators through song, applause and rhythm.
"Throughout the year, music lessons allow students to explore the basics of voice, rhythmic reading and to compose their own melodies. This is the ninth year that Lakehead Public Schools and the Thunder Bay Symphony Orchestra have supported students in this program. It's truly a celebration of the arts," said Elementary Coordinator Fred Van Elburg.
The Link Up program is an internationally renowned educational program and a product of the Carnegie Hall Weill Institute of Music. The concert is orchestrated to expose students to popular and lesser-known instruments, teach various types of music, and engage young people with lively and engaging entertainment. The show also allows students to discover a common interest and participate in a professional symphony orchestra.
Ryleigh Dupuis, executive director and general manager of the Thunder Bay Symphony Orchestra, says early exposure to music can be influential and can help inspire career paths in many young people. She is happy to continue to provide music education through live performances for school communities.
"The Thunder Bay Symphony Orchestra is proud to partner with schools and community educators to provide unique and engaging musical experiences for young people. During the pandemic, we have worked virtually and maintained strong relationships with schools and students, but nothing compares to being together in person," Dupuis said.
Viewing live concerts is linked to several elements of the Ontario music curriculum for middle school students, such as repertoire exploration, knowledge of instrument families, and concert experience.