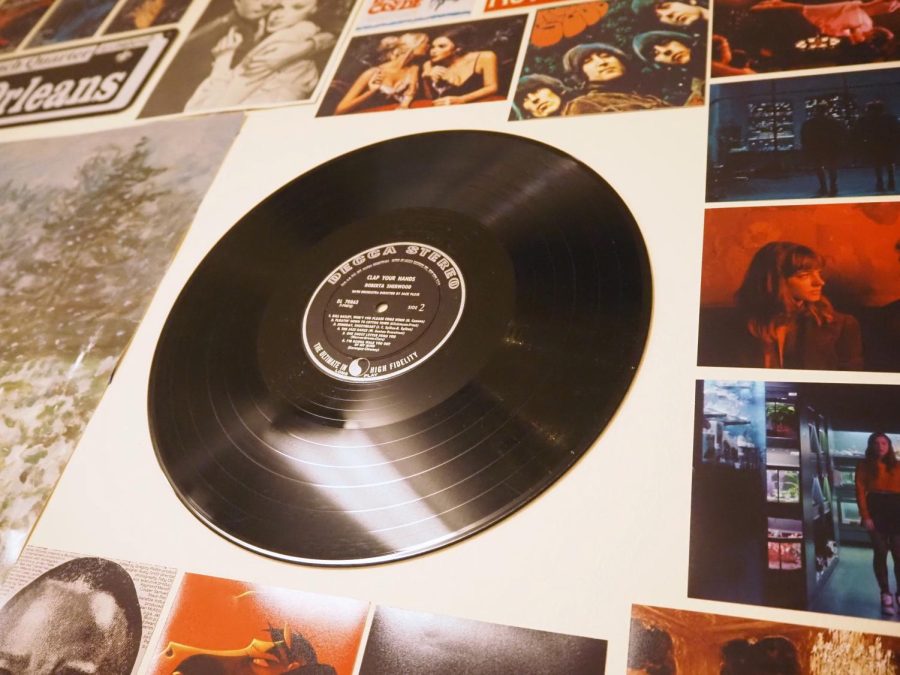 Seattle U community reflects on 2021 music releases – the Spectator
[ad_1]
Throughout the year, there were delays, surprise releases, unexpected collaborations, and several first releases that put new artists at the forefront of popular culture. The Seattle University community shared their thoughts on this year's musical selections.
Q: What has been your favorite album of the year so far?
Lachlan Soughan, major in first year of world affairs:
"Personal preference I would say "Donda" by Kanye West. The album is a tribute to his mother and I really appreciate the more emotional side of Kanye. Overall it was a very solid and somewhat touching album.
Ella Rustin, KXSU promotions director in second year of communication specialization:
"Probably 'Glow On' by Turnstile. They're a punk / metal band and they've released a new album that's very different from what they've done before.
Jeffrey Bowen, professor of music theory and guitar at the University of Seattle:
"I don't have such a broad view of the current pop scene, but choosing things at random, I thought about Halsey's latest album, 'If I can't have love, I want power. ' It's interesting to have Trent Reznor involved in a project like this… I don't know if I was a Nine Inch Nails fan, but I definitely got into this music and recognized it as really well done to say the least… I think she had a record with a different tone than she wanted. I think she got pregnant while recording and wanted to express the ups and downs of that experience.
Q: Were there any specific releases this year that you were expecting? Did they meet your expectations?
Soughan: "Well, Drake obviously dropped his album, 'Certified Lover Boy,' which I enjoyed. He grew up on me. But I'm also waiting for a Travis Scott album called "Utopia". I'm really excited because Travis Scott is a pretty unique artist in the sense that he sort of goes from different sides of the spectrum.
Patch: "I would probably say Kanye West's 'Donda'. I've been waiting for this album for over a year and it was really good. Also the new album from Suicide Boys.
Bowen: "The honest answer, to establish my point of reference, was the new release of a band called 'At the Gates'. It's a melodic Swedish death metal band that has been around for a while, so I'm just following some of that: bands that appeared in an earlier era and continue, still making heavy music. I think the Halsey album fits that category. I heard stories about the production, so I was very curious how it was going to sound… I became aware of St. Vincent, and every record I heard was a little different… I was curious to see what she was gonna do on this new record ['Daddy's Home']; what was the presence of his guitar? I was finding a lot of reviving soul and R&B sounds that are sort of fused with his songwriting, which also tends to be a bit darker.
Q: Do you think listeners in general demanded music at a faster pace, or were they more willing to accept the circumstances created by COVID-19?
Soughan: "With our generation now, it's a lot of instant gratification. Especially in the era of COVID-19, when everyone is on their phones and on social media, it feels like we're always looking for something to drop… I respect the artist's time. It's a tease when they say it's gonna fall and it's not going, but in reference to Kanye he delayed his album for a few months and people were really mad because he didn't fall, but write a scrapbook about the most important person in your life and share it publicly with the world, you should have any time.
Patch: "I think because the concerts weren't available, people expected more music from artists. I guess they thought artists would have more time to work on albums because they can't really go on tour, but at the same time I think a lot of people understood how bad COVID-19 was. hard on musicians, and how they did it. t have resources to help fund projects.
Bowen: "I really don't know… I saw two trends. One is, yes, hungry for new music and be more hungry for the performing arts. And in the meantime, they can stick with their record collection or Spotify. Also diving back in music they may have listened to in earlier times in their lives. You know, college students, but also thirties, forties, sometimes fifties who go back to their record collection and want to learn how to to play these things."
Q: Have you been listening to older or newer music in the past few months?
Soughan: "It's a great mix. When I work out it's definitely rap, but when I relax on my own I like to put on classics and Beatles and stuff because I grew up with a lot of old rock and rock / pop songs. 70s and 80s.
Patch: "I feel like this year I've taken to a lot of older music. I got really interested in a lot of experimental bands from the '90s and stuff like that, and obviously any new artist that I liked if they released stuff, but I really like listening to bands from the' 80s and '90s. I really loved this Slowdive band, it's like a shoegaze band, they're really good. Recently I've been really into '90s hip hop like The Pharcyde, A Tribe Called Quest. I also really like Lauryn Hill.
Bowen: "Both! Two things have happened: I've realized that if I'm on my own, I can lose touch with what's going on right now. Part of that is feeling the need to be diligent. in exploring new releases. And I had a tendency to go back and fill in some gaps in my listening. Some bands that I had listened to, I just realized that they have released six albums since I stopped paying attention to it.
[ad_2]