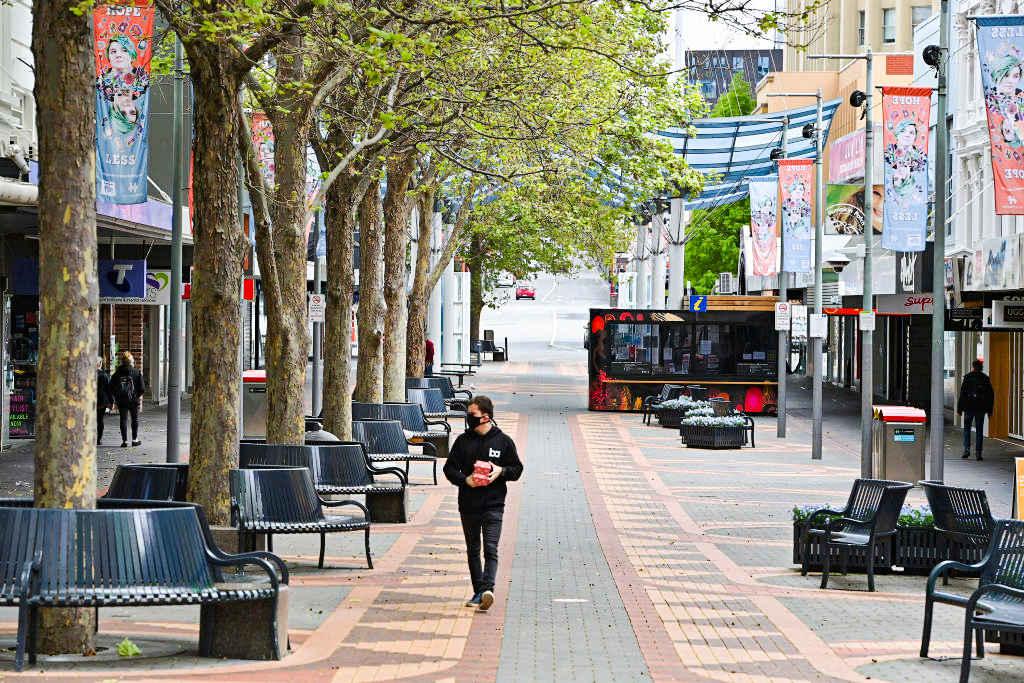 Scathing new review of Australia's use of lockdowns and school closures
A year on from some of Australia's heaviest lockdowns, one of the country's biggest non-governmental reviews of the response has called many of the policies adopted "unprecedented" while criticizing the use of lockdowns as "excessive " and "hard".
'They have proven to be a blunt instrument', according to 'Fault lines: An Independent Review into Australia's Response to COVID-19', which also revealed that politics was never far from the decision-making of heads of state responsible for rolling out lockdowns and internal border closures. .
"Initially, an anxious Australia seemed to accept that far-reaching lockdowns were necessary, even desirable. But the balance between the costs and benefits of lockdowns swung towards costs long before governments were willing to lift them," the review says.
"Many lockdowns were avoidable. Some were the result of failures in our quarantine systems, contact tracing systems, slow deployment of vaccines, and gaps in our communication with key parts of our community.
"Some decisions were politically motivated. Some responded to public fear stoked by the media.
The report was chaired by Peter Shergold, Chancellor of Western Sydney University, along with a panel including Jillian Broadbent, director of global financial services firm Macquarie Group, Isobel Marshall, 2021 Young Australian of the Year and Hardworking social enterprise, as well as Peter Varghese, Chancellor of the University of Queensland. They were supported by the e61 Institute.
The panel also noted that the lockdowns exacerbate inequalities between the poorer parts of Australian cities and the wealthier areas and that further research was needed into the potential long-term consequences on the mental health of residents enduring government restrictions. .
In response, Victorian Premier Daniel Andrews, whose government was responsible for placing Melbourne under one of the world's longest lockdowns, defended his government's approach.
"That is why when I tell you that these decisions were not taken lightly and they were the subject of debate and discussion and very careful consideration," he said. to journalists.
Politics has never strayed from COVID politics
The group noted that "political calculus was never far from the surface of COVID-19 decisions."
"It became clear that experts (both inside and outside government) often differed in their advice. Government leaders cannot abdicate responsibility for decisions, especially those with long-term consequences such as shutdowns and mandatory health orders," the report said.
The panel said the policy had weakened the effectiveness of the National Cabinet, which was formed to help coordinate the state and federal response to COVID-19 but lacked real executive power.
"Heads of state insisted on going their own way, emboldened by their constitutional prerogatives," the report said. "Strong action against COVID-19, including the decision to close schools, was deemed politically popular by many state leaders. Until that popularity wanes and those policies are relaxed.
"Nothing captures the political drivers of many COVID-19-related decisions better than the shift from tough mandatory health orders in 2020 and 2021 to embracing personal choice in 2022.
The COVID-19 response by state governments is believed to have contributed to the election victories of several incumbent leaders over the course of 2020 to 2021.
In addition, tensions between the Labor-dominated state governments and the Federal Liberal-National coalition would emerge with disputes over funding for initiatives such as free rapid antigen tests and quarantine facilities.
Schools should not be closed
The panel said schools should remain open in future health crises unless there is enough strong evidence to suggest otherwise.
"Clear profitability and risk management frameworks must be established. Closures should be targeted so that only specific schools are closed and not entire school systems," the report said.
"Sweden controversially decided to keep schools open during the pandemic, relying on good hygiene and social distancing awareness to reduce the risk of infection," he added. "Yet the incidence of acute COVID-19 in children has remained low."
The panel said less than 0.02% of Swedish teachers needed intensive care and children did not experience the same loss of learning opportunities as those in other countries.
In addition, according to the New South Wales (NSW) Mental Health Commission, 60% of parents of upper secondary students believed their children had been negatively affected by school closures during the most severe conditions in 2021.
"Early evidence suggests secondary school students in NSW have fallen months behind in their learning after missing more than a term of face-to-face learning during the 2021 lockdown."
School closure policies have also forced mothers out of the workforce to care for their children. While other problems such as mental health problems, increased alcohol consumption and lack of physical exercise resulted.
Australia's reputation, damaged economy
The panel said Australia's international reputation had also been damaged in response to the global attention its lockdowns had received.
Extensive restrictions at international borders have led to a drop in the number of workers, with the country now needing an additional 190,000 workers to service the economy.
"Governments and the Reserve Bank of Australia have understandably over-insured in response to the crisis," the report said. "But we are now living with some of the costs of that overinsurance as inflation and interest rates rise sharply."
In developed countries, interest rates and inflation are rising in concert as central banks attempt to contain rising prices for basic goods and services. The problem stems from the overprinting of currency by governments and reserve banks as they subsidized businesses and individuals unable to work during the shutdowns.
"[This] insurance is not free. Federal government net debt rose from 19% of GDP in 2019 to 28% of GDP in 2022," the report said.
"It will take over 20 years to return to Australia's pre-COVID debt-to-GDP level if the economy regains its long-term GDP growth rate," he continued, noting that debt of state and territory governments was four times higher. compared to 2019 levels.
"Restoring fiscal policy buffers is key to providing sufficient firepower to respond to the next crisis. Governments will have to decide who should bear the cost of fiscal repair and how much will go to young people. »
The report is funded by the Paul Ramsay Foundation, the Minderoo Foundation (backed by billionaire Andrew Forrest) and the John and Myriam Wylie Foundation.