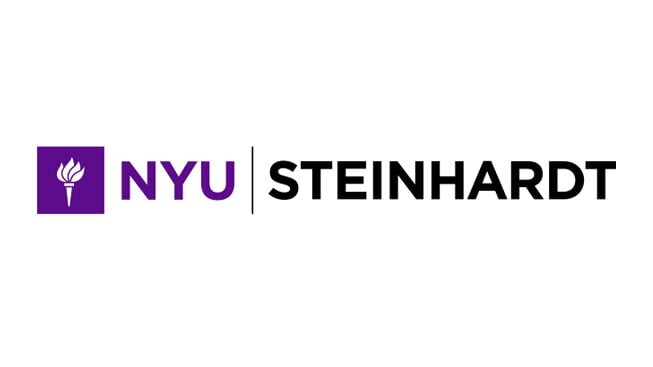 NYU – Visiting Assistant Professor, Music Business (non-tenured), full time (United States)
The Music and Performing Arts Professions Department at New York University's Steinhardt School of Culture, Education and Human Development is calling for applications for a non-tenured Visiting Assistant Professor position in the Music Business program that will start in September 2022.
We are committed to dramatically increasing the proportion of our faculty from historically under-represented groups as we strive to create the most intellectually diverse, inclusive and equitable institution possible, and in particular encourage applicants from historically under-represented groups to apply.
Responsibilities:
Teach existing courses and develop new courses at undergraduate and graduate levels in the following areas: music and advanced technologies (AR, VR and games), global music management, models and emerging markets for music, studies musical and cultural, promotion and ticketing of concerts, music publishing and international trade in music. Other tasks include undergraduate project supervision, master's final project supervision, academic and professional advice, developing and maintaining professional gateways to the music industry, student recruitment and program administration. Participation in faculty meetings, committees and other services appropriate to an academic faculty member is required.
Rank, salary and start date:
Full-time visit (commitment up to three years), non-tenured route. Salary commensurate with qualifications and experience. Start date: September 1, 2022.
About the Music Professions and Performing Arts Department and Music Business program:
The Department of the Professions of Music and the Performing Arts was established at the Steinhardt School of New York University in 1925. In 1968, the Department merged with the New York College of Music, the oldest conservatory of music. of New York City. Since this merger, the Department has functioned both as a music conservatory and a place for research in the performing arts. Today, 1,500 undergraduate and doctoral students specialize in the following fields: classical performance, jazz and musical theater; music composition (jazz, film music, multimedia and traditional), music technology and music business; music education, dance education and theater education; performing arts administration; and music therapy and drama therapy guided by more than 400 teachers. Professors and students share a spirit of openness and innovation that encourages the pursuit of high artistic goals. The interests of the department cross school boundaries and bring together performers and composers with choreographers, directors, actors, librettists and filmmakers in innovative collaborative projects often scrutinized by New York media. Music Business students study with world-renowned faculty in private lessons and participate in ensembles, master classes, and live performances. Distinguished alumni of the department include: jazz great Wayne Shorter, Tony Award winners Cy Coleman and Betty Comden, composer and conductor Tania Leon, music technologist Enoch Light and the Academy Award, Pulitzer Prize and Tony Award John Patrick Shanley laureate.
Founded in 1976, the NYU Steinhardt Music Business program prepares graduate and undergraduate students to become leaders in the dynamic, global music market. Academically rigorous and interdisciplinary by definition, the Music Business degree program combines the limitless artistic resources of New York City with cutting-edge research and innovation from a leading research university. The program includes a foundation in music theory and history as well as business, taught in conjunction with the Leonard N. Stern School of Business at NYU. In addition to providing structured lessons, the program promotes individual choice and development through an interactive classroom atmosphere, internships, attendance at our record label, Village Records, and completion of research requirements.
The Department's website can be consulted at the following address:
https://steinhardt.nyu.edu/departments/music-and-performing-arts-professions
The program's website can be accessed at the following address:
https://steinhardt.nyu.edu/programs/music-business
Qualifications
PhD, MBA, JD or other post-baccalaureate degree is required. Experience in the music industry or the music industry is required, including knowledge of music production and the creative professions. Full-time commitment to teaching and counseling is required. Solid teaching experience at university level is required.
Application Instructions
Please submit an application letter and curriculum vitae via Interfolio. Your application letter should also address your approach to diversity, equity and inclusion in the classroom and / or other academic work.
Applicants selected to proceed to the later stages of the research process will be asked for confidential letters of recommendation (sent directly by sources).
The examination of applications will begin on December 1, 2021 and will remain open until January 15, 2022.