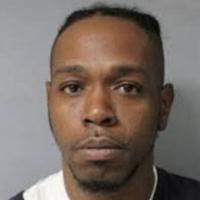 Multi-state Walmart thief pleads guilty | Featured Story
WARSAW — A Rochester man involved in a series of cross-state robberies at Walmart stores pleaded guilty to a felony and drug driving charge Thursday in Wyoming County Court.
Rodqrick A. McGowan, 38, waived the indictment on five counts of second-degree criminal possession of a counterfeit instrument, criminal possession of a counterfeit device, third-degree robbery degree, second degree forgery, conspiracy, drug impaired driving, open container and traffic violations.
He pleaded guilty to possession of a counterfeit instrument and drug-impaired driving and is expected to be sentenced in August.
The forgery count is a D felony that carries a sentence of up to seven years in prison.
McGowan was arrested after an investigation lasting more than a month into a series of robberies at Walmart.
sergeant. Colin Reagan was first called to Walmart on March 28 after an asset protection employee reported items worth $3,600 stolen.
McGowan and LaShaunda M. Baker, 38, also of Rochester, had entered the store multiple times with fake receipts, using them to steal and then return merchandise.
In early May, deputies were called to the store after McGowan was found inside attempting to return a stolen item with a fake receipt.
He was taken into custody in the parking lot and found with 164 fraudulent Walmart receipts. The vehicle also contained counterfeit equipment, including a blank roll of Wal-Mart receipt paper, a letter opener, and a copier/printer that was operational and powered on in the back seat.
It was discovered that McGowan had a non-driver's ID card and had smoked cannabis and failed field sobriety tests.
Baker was taken into custody when she arrived at the sheriff's department to inquire about McGowan. She was charged with grand larceny in the fourth degree.
The investigation, led by Reagan, determined that the two robbed Walmarts across New York and Ohio.