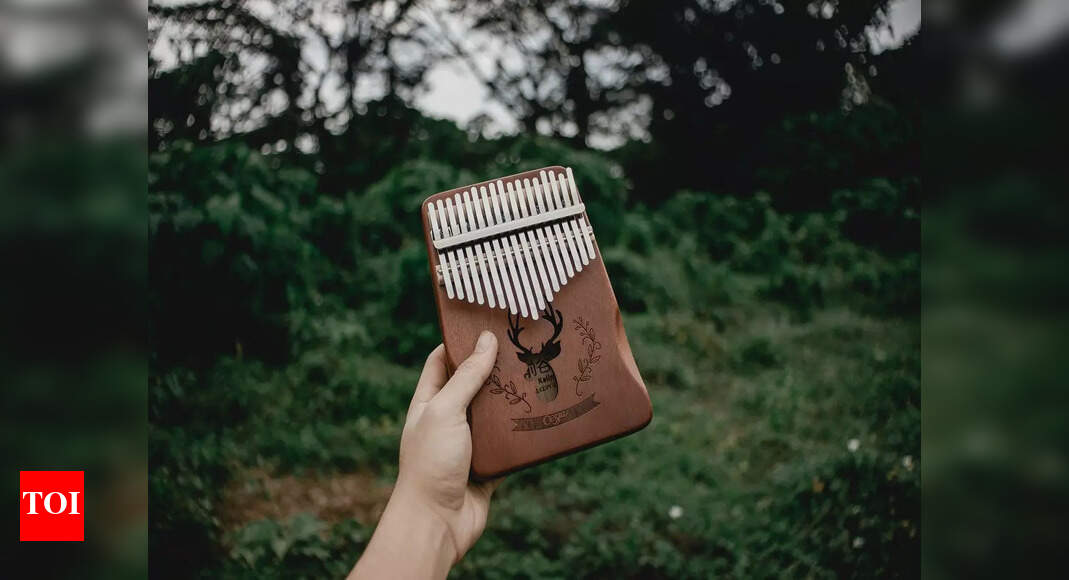 Kalimba: Popular options for extra beats in your music | Most Wanted Products
A kalimba is a type of African thumb piano and has become a popular musical instrument nowadays. This instrument has a wooden base and the keys are made of metal. However, modern variations of a kalimba are often made using other materials in the base. You will need to run your fingers over the keys to play this musical instrument. Since it is a portable and easy to learn musical instrument, it has gained immense popularity these days.
We have a list of some of the more popular kalimba or thumb piano options for you to choose from while shopping online. Choose an affordable and durable kalimba and enjoy playing and carrying your musical instrument wherever you go.
Congratulations!
You have successfully voted
When it comes to the kalimba, this handmade option can be one of the more reliable choices when shopping online. The base is made of mahogany wood and the bars or keys are made of carbon steel. So your musical instrument will be durable and give you the perfect sound whether you are practicing or playing.

With a length and width of less than 20cm each, you can easily carry this musical instrument and play soothing melodies whenever you want. This kalimba is available with silicone finger guards, adjustment hammer, stickers, bag and more.

Here is another affordable option in a kalimba that you can consider if you want to learn how to play the thumb piano. This 17 key inch piano has a sleek look that makes it different from other popular options. The fine texture and color will not fade easily. So you can even use this stylish kalimba in various stage performances.

The metal keys are sturdy and highly reinforced. So, they won't easily lose their original shape and give you the perfect sound every time you play your musical instrument.
This affordable kalimba can be another good option that you can choose online to easily play melodious tunes. Available with kalimba learning book, tuning hammer, cloth bag and stickers, you don't need to search for basic kalimba accessories when you buy this musical instrument online.

This sturdy kalimba weighs less than 500g and has a stable base. So you can play it without any audio disturbance.
If you don't want to go for a traditional kalimba, this can be a good option that looks great and can easily meet your needs. This kalimba is made of high quality acrylic with ore steel bars to ensure durability and give a rich sound when playing your favorite musical tunes.

The surface of the base of this kalimba is resistant to scratches, moisture and water. So, you don't have to worry about physically damaging your musical instrument due to wear and tear. You can even opt for this thumb piano as a gift for your loved ones.
If you want to go for a kalimba for beginner kids, this one is a good option to consider. Available with 8 keys, it is easier to learn than the popular 17-key options. This kalimba is available with a neck strap that will help you easily carry your musical instrument when traveling.

Easy to use, this kalimba will even allow you to compose your musical tunes as a beginner. You just need to have the right fondness for music.

Looking for more options in Kalimba? Explore here.

DISCLAIMER: Journalists from The Times of India were not involved in the production of this article.