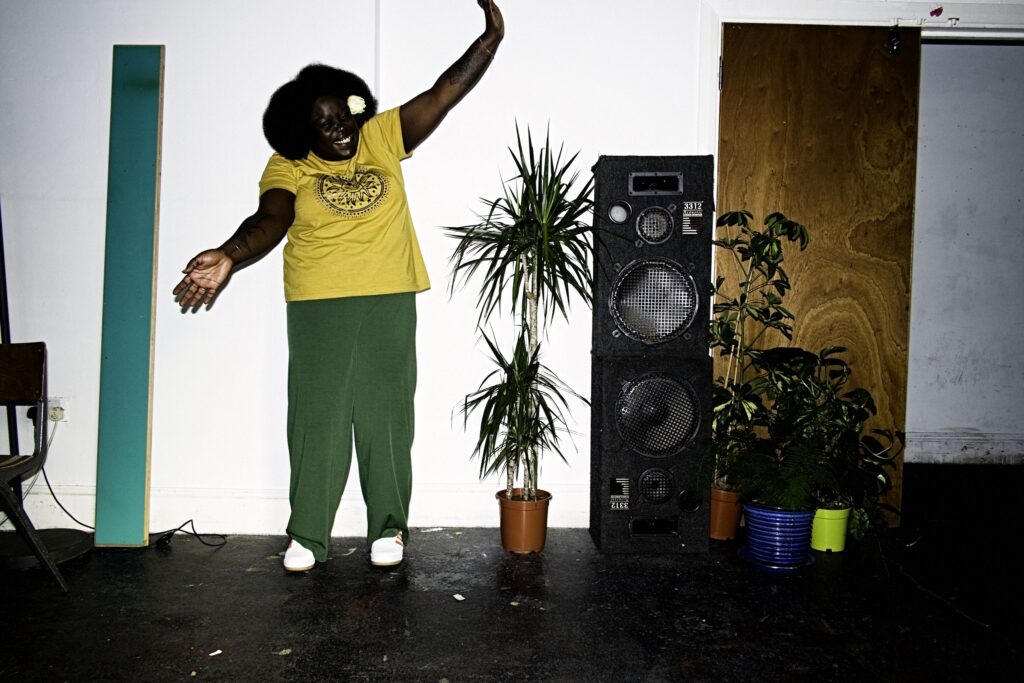 "I just want people to feel comfortable"
Thompson is so enthusiastic about music that it's impossible to imagine she ever left the industry for good. Born in Enfield to a church minister father with a fondness for bass and a singing mother, music oozes positively through her being. She speaks enthusiastically of a childhood immersed in her parents' gospel and Motown records and a passion for rock lovers. She found an early affinity for the drums and still considers it her home instrument, but for her and her two sisters, all music was made to feel within their reach.
Even in a home brimming with positive influences, there comes an age when the teenage instinct for rebellion sets in, and for Thompson, like so many others, grunge provided that outlet, though the diversion was relatively of short time. By the time she was packing her bags to head south out of town to study popular music at Goldsmiths in 2007, she had returned to the heart of R&B. College life, she found, was made for her, delighting in the camaraderie of "creatives, artists and musicians."
"Going to Goldsmiths allowed me to focus on being an artist, which I hadn't really thought about before," she says. "I was just singing in little bars and stuff, I just liked to do that. But all of a sudden when I was in college, it was like, 'Oh, I could do that!' »
Inspired by her teaching to probe more deeply into the social and political context of contemporary music, Thompson found that her own writing and creativity were beginning to pick up speed. She began performing regularly with famed Exeter beatboxer Bellatrix, which led to her forming a friendship with DePlume and then the current relationship with PRAH.
It's on 'Matchstick', a standout track on something real, that DePlume's lurking, haunting sax lines match Thompson's patient, quietly powerful vocals, blending into a new alchemical take on a smoky jazz club scene, albeit driven by a sharp-as-a-stone drum pattern. DJ Shadow. "Come Home," meanwhile, is a denser piece, with Thompson's layered, delicately managed vocals providing a surprisingly intimate personal touch. Thompson is keen to record his vocal takes in his own bedroom to preserve that sense of personal: "I just want people to feel comfortable and calm, and to do that you have to really feel that and capture that moment, and it seemed to happen when I was home alone," she explains. When Stephen Bass asked him to go to a studio and do his own thing, he could hardly have expected Thompson to be nearly fully formed from the start.
"I didn't force anything out, it just came in and I just layered and layered it until it was done," she says with disarming sincerity. "I was just thinking, how can I do something that I love that involves my friends and the people that have been there for me for the past two years. I guess it was pretty easy. I'm a person who doesn't do well under stress, so I try to make things as stress-free as possible, it was about identifying the things that stressed me out in previous situations and just avoiding them .