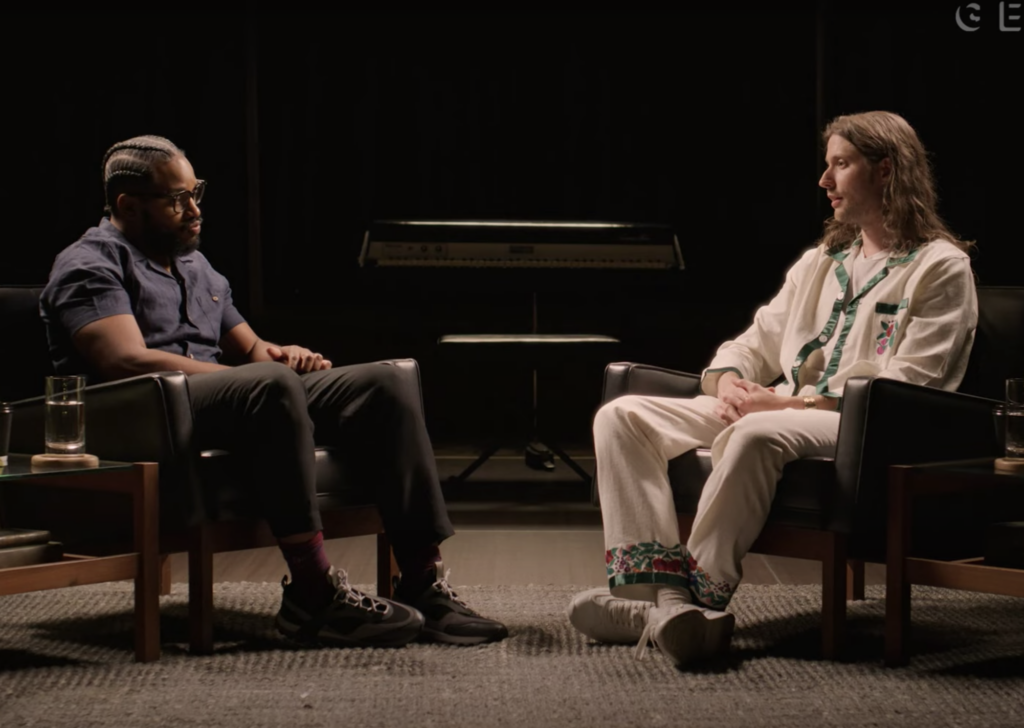 Genius dives into the "sounds of Wakanda" with the musical powers of Black Panther
Genius welcomes writer-director Ryan Coogler and Swedish composer Ludwig Goransson to dive into the intricacies of Marvel's sequel's unforgettable music Black Panther: Wakanda Forever.
Not only are they the driving force behind the music in this highly anticipated and wonderfully received blockbuster film, but these two creators are also lifelong friends. As the duo discuss the fascinating story of how the musical score was created over years of hard work, we can see that the levels of depth in this film are endless. The process involved traveling to Nigeria and Mexico, working with hundreds of musicians and singers, and doing extensive research on different cultures past and present. The pair also address how the music was adjusted in light of the loss of beloved Chadwick Bosemann and his character T'Challa.
It's fascinating to learn how the sounds and instruments are so carefully tied to the characters and story of the film. This Genius video invites us all to understand the true passion of Wakanda sounds.
If you haven't seen the groundbreaking sequel to Black Panther again, so what did you do? Whether you're watching the movie for the first time or coming back for more, be sure to watch the video above to take the experience to new heights.