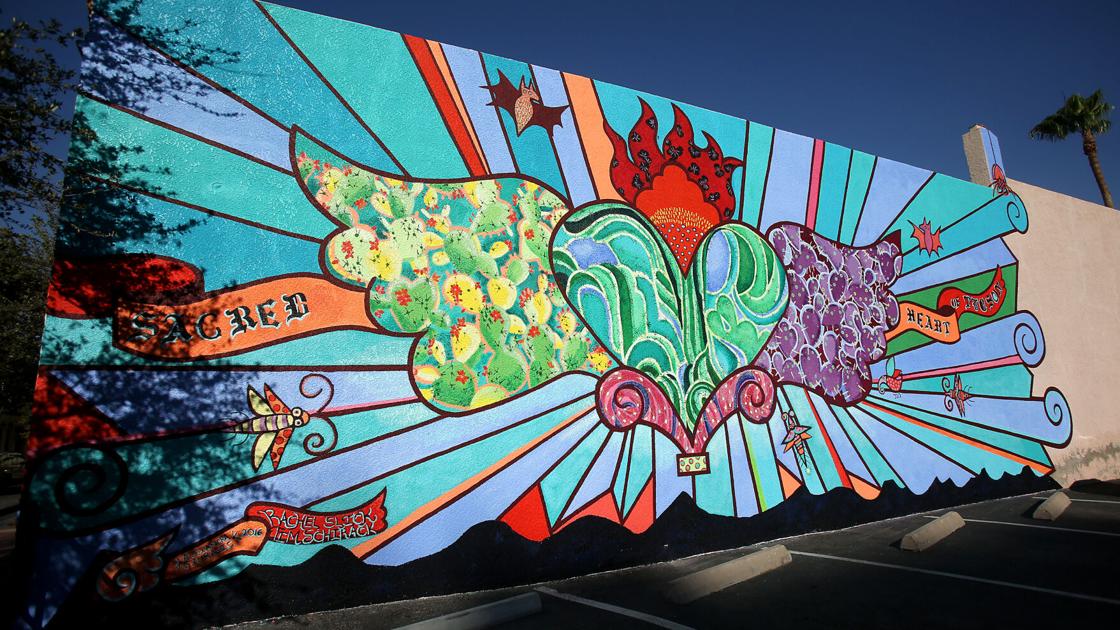 Enjoy Live Music With Your Murals In Downtown Tucson This Monday | Arts and theater
[ad_1]
In what can only be described as a perfect convergence of art and exercise, 10 chamber music ensembles from the UA Fred Fox School of Music will serenade hundreds of Meet Me At Maynards walkers as they follow a path along a series of downtown murals.
"Musical Murals" is the latest in the University of Arizona School of Music's efforts to act in the community.
"Art is for everyone, and if you can bring it to people where they are, they can experience it," said Elizabeth Schauer, director of choral activities who came up with the idea for team up with Meet Me At Maynards Monday, November 8.
Schauer enlisted the help of her colleague at the University of Arizona, Marissa Olegario, who teaches the bassoon and participates regularly in the weekly Meet Me At Maynards events. Schauer said Olegario had done the heavy lifting, plotting the route and choosing the murals where the student musicians will sit to perform.
"She's really creative, energetic and intelligent and has an interest in the arts and health," Schauer said of Olegario, who she said was also deeply connected to the chamber music community of the school.
All 10 Ensembles – 7Reed5 Reed Quintet, Beat-Cats! du UA Percussion Studio, Fred Fox Graduate Wind Quintet, Creosote Saxophone Quartet, Q'iru Clarinet and Guitar Duo, Arizona and Symphonic Choir, Fred Fox Graduate String Quartet, Fred Fox Brass Ensemble, UA Double Reed Ensemble and the Fred Fox Jazz Ensemble – will perform for about 10 minutes each along the course, which Schauer says will give participants a chance to "experience our art".
[ad_2]