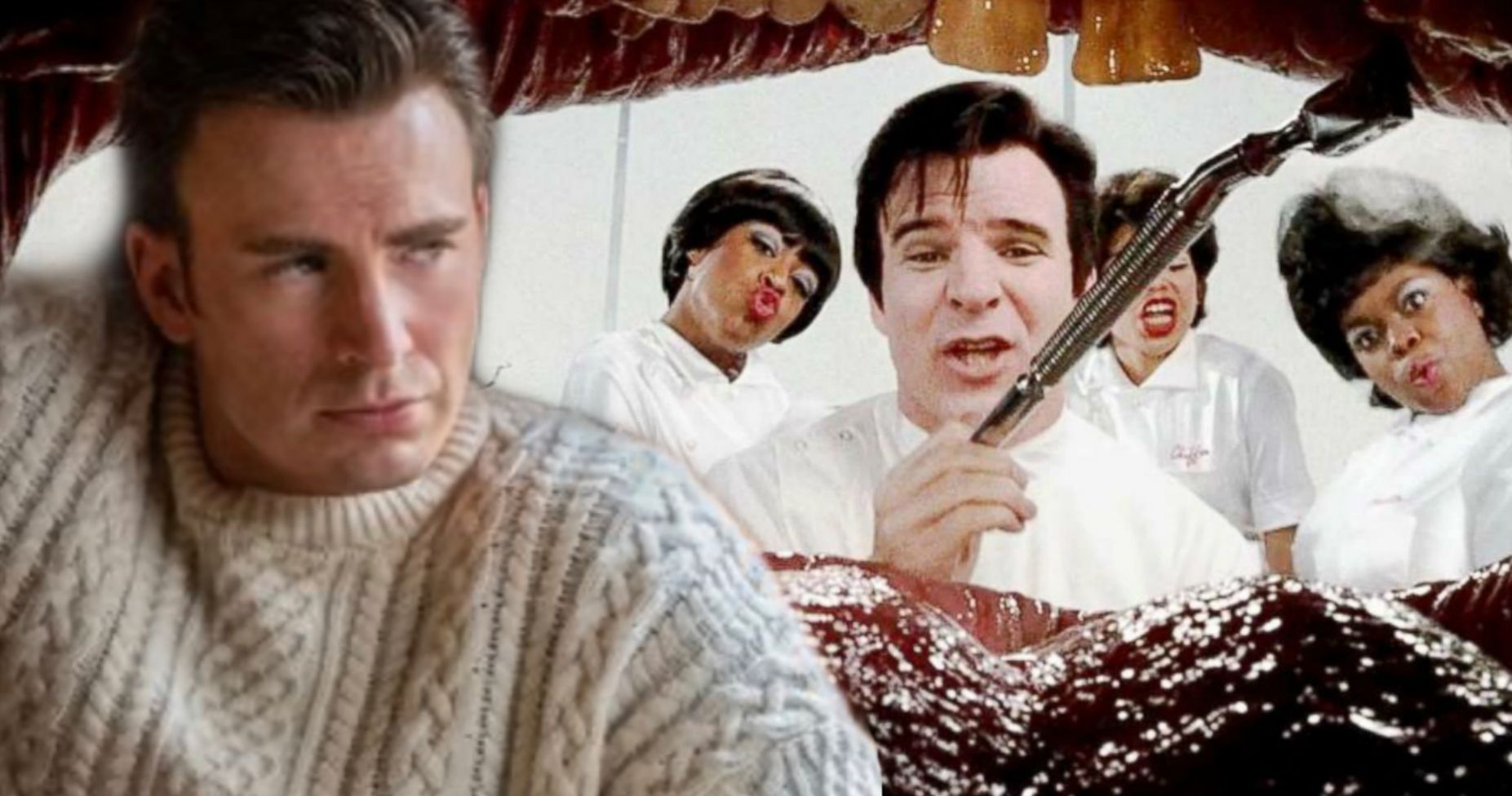 Chris Evans wants to get his Little Shop of Horrors remake back on track
Chris Evans has been spreading his wings since stepping down as Captain America in the MCU. Currently appearing as the voice of Buzz Lightyear in Pixar toy story spin-off movie Light year, Evans thought about the future and other projects he would like to be involved in. In addition to expressing interest in joining the star wars franchise, the star would also like to return to the Little Shop of Horrors project that almost started before the Covid pandemic hit and stopped everything.
In an age where musicals and nostalgia are big business, a reboot of the story of a man-eating alien plant that was originally released in the 1980s seems like a no-brainer and that's what Evans hopes Warner Bros thinks. Little Shop of Horrors was released in 1988 and was an adaptation of the musical, itself based on an old film by Roger Corman who is probably best known for featuring a small turn of Jack Nicholson in one of his first screen roles . The musical film starred Rick Moranis as Seymour, a trampled florist who finds himself under the control of Audrey II, the sweet and persuasive plant who wants to take over the world.
In an interview with MTV News, Evans revealed that with star warshe would like to have a role in a musical – quite ironic considering Rogers: The Musical moment in Hawk Eye featured a sung version of Captain America – and he really tried to hype it up to get Little Shop of Horrors back in motion. He said:
"I was supposed to do Little Shop of Horrors a few years ago and then, you know, COVID came along and there were budget issues. And I think actually the director might have jumped off the project, but it was heartbreaking. It's my favorite. I even thought about posting my audition, just to stir the pot, just to see if I could push Warner Bros. a bit, to see if maybe… to be, for the very first time, I could get reactions from fans to let them know, 'Come on, guys, do this thing.' I sang 'Dentist!' song for my audition, and I got it on my phone. And I'm still thinking, 'Is it crazy to post that?'"
Related: Chris Evans Is "So Proud" of Anthony Mackie's Role in Captain America
Chris Evans would return to the MCU as the Human Torch
In recent interviews, Evans has spoken about leaving Captain America behind and hinted that if the right project comes along, he could possibly reprise the role although it would be "a tall order". What would be more intriguing would be the possibility of returning to another Marvel role from his past: The Human Torch. Evans starred as Johnny Storm in Marvel's The Fantastic Four and The Rise of the Silver Surfer, and now that the Marvel Multiverse plays a big part in the MCU, anything is possible. He said:
"Wouldn't that be great? No, no one has ever come to me about it. I mean, I don't look exactly like me anymore. That was 15 years ago, almost 20 years ago. But I love this character… Yeah, look, I would love to! I would love that. It would actually be easier for me than coming back as Cap. You know, Cap is so precious to me, and I almost don't want to disrupt What a It was a great experience. But, Johnny Storm, I feel like he really didn't have his day. That was before Marvel really found his footing. I like really this role, then, who knows.