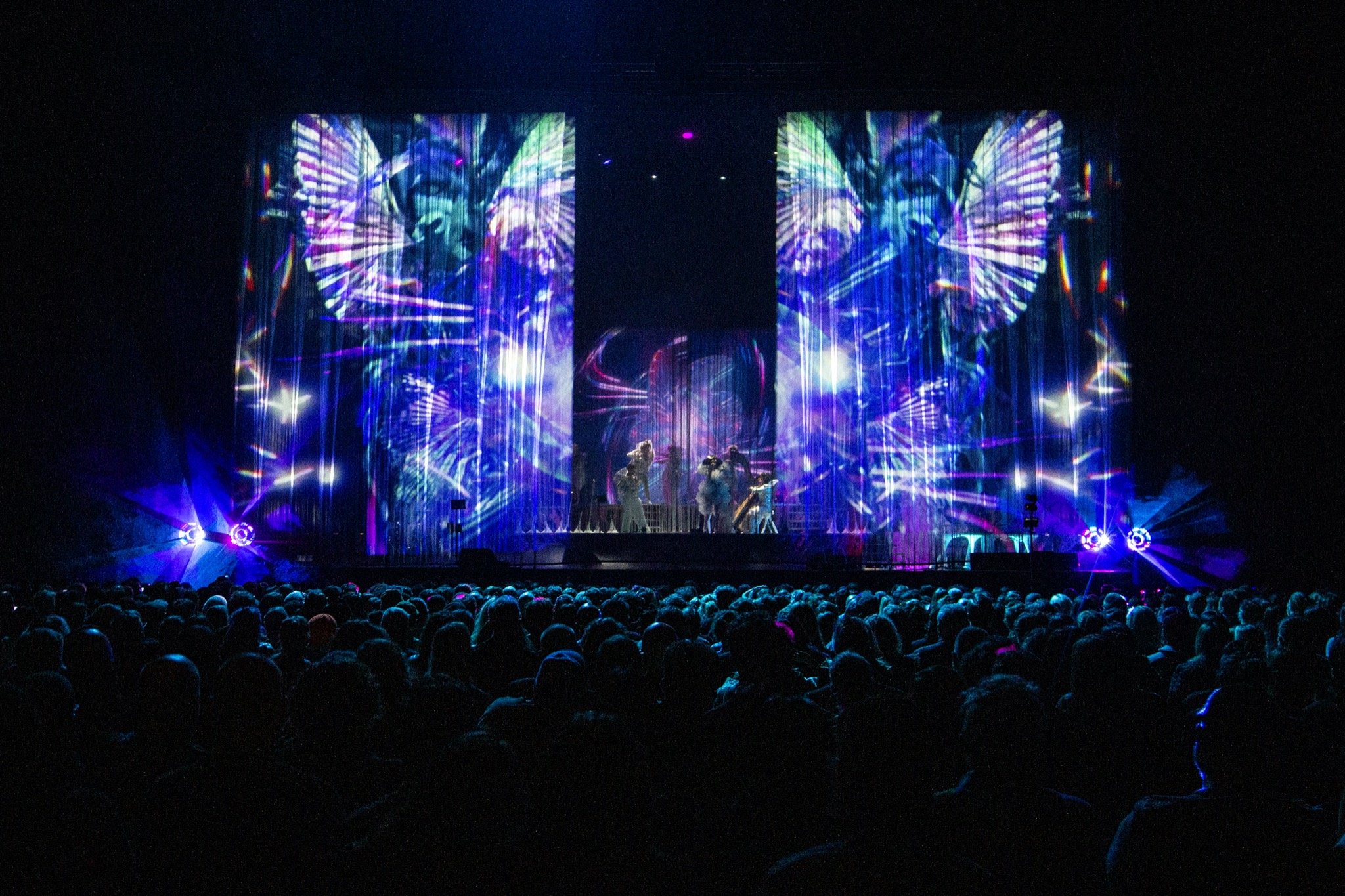 Björk's SF concert mixes politics and emotions
What is going on in Björk's brain is one of the great mysteries of our time. Is his interior monologue accompanied by floating flutes? When she closes her eyes, does she see watercolors or 3D graphics? Does she think about trees almost all the time? Or maybe her fierce but fragile inner voice is comfortably surrounded by fluffy white clouds.
At the Chase Center on Saturday night, the Icelandic artist gave the audience a view inside. The Cornucopia tour, based on his album "Utopia", arrived in San Francisco after three performances in Los Angeles. There's a second show in SF on February 8 (tickets are still available), which will be the conclusion of the short five-date series. An SF crowd dressed for the occasion, with outfits ranging from bright pink monochrome bodysuits to 'Black Swan' ballerina outfits, alongside many buttoned up boyfriends in dark sports jackets.